---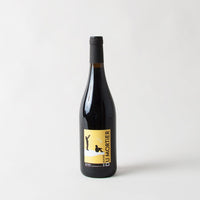 A family story, with two brothers purchasing a vineyard in 1990's in Saint Nicolas de Bourgeuil in the Loire valley to farm vines using biodynamic methods. Fabien and Cyril now farm 15 hectares, mainly with Cabernet Franc.
The sandy soil (= Les Sables) in this specific vineyard makes this Cab Franc bright Juicy and very friendly. 
With an attractive deep ruby - heading to purple color, the nose is clean, with fleshy red and purple plums, concentrated cassis fruits and touch of earthy notes with hints of spices. The palate is vibrant, the soft tannins are refreshing..Glou Glou style. Yes Please!