---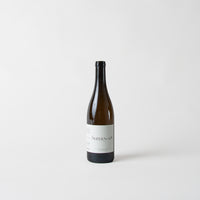 Benoit Danjou and his brother Sebastien inherited from their grandfather this old vineyard which was used for the production of Rivesaltes in a beautiful part of the Roussillon called 'Espira de L'Agly'. Today, they manage around fifteen hectares of parceled vines, aged 15 to 120 years farmed organically and biodynamically. 
They have a lot of endemic grape varieties, including some rare old vines of carignan, are rooted in a soil of clay, black schists, and limestone rocks, and are now vinified into dry whites and reds that aim to capture the true expression of the landscape.
This 'Supernova' Red is a light, crunchy, summery wine ! Made of Grenache Noir and a touch of Mourvedre, it's low alcohol, fresh, crunchy red fruits, and strawberry salad with always the terroir signature of a sharp minerality. 
We also have their Supernova white - similar style, but it's an wine on skins, delicious orange wine. 
Can be served slightly chilled !