---
NEW RELEASES
Posted by Halle aux Vins Halle aux Vins on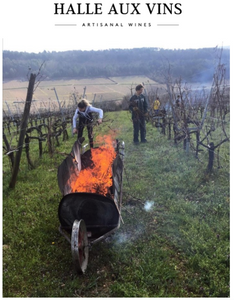 In March 2019 we visited the vineyard pictured above - the parcel 'Les Cras' in The Hautes Cotes de Beaune Blanc, exposed to the South west, with amazing high elevation vines in the 'lyre' shape allowing the best photosynthesis and the best ripeness. The parcels can also be quite rocky, with a lot of limestone. At this period the 'sarmentage' was happening, Didier's wife Joelle was explaining to...
---
Posted by Halle aux Vins Halle aux Vins on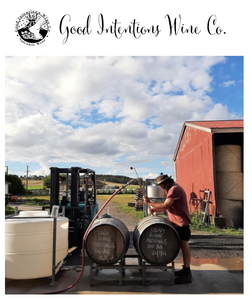 There is always a burst of excitement at Halle aux Vins when the Good Intentions new releases are back in the house ! Yes, 2020 was a difficult year with very small yields but the wines are solid, concentrated and full of flavour. These wines are the result of Andrew and Louise's long held dream, through hard work and determination to produce organic wines with minimal approach and lots of character. We can tell you that all their effort has paid off as the wines are expressive, complex and reflect the true expression of the unique volcanic terroir of Mount Gambier. For those...
---
Posted by Halle aux Vins Halle aux Vins on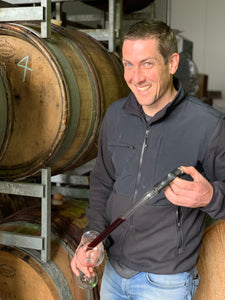 New Winemaker - Matt Campbell  For those who remember tasting previous vintages of the 'Lost Plot wines', you may remember the esteemed winemaker Paul Old (of Les Clos Perdus) who was based in Corbieres, France. Paul was very pleased to come every year to do a vintage in his motherland and had a great knowledge and connection with the growers he was delighted to work with. Since 2019, Paul decided to focus on his work in Roussillon and passed the baton to the talented and very capable hands of Matt Campbell (Mattara Wines & Crittenden) who continues a tradition of...