---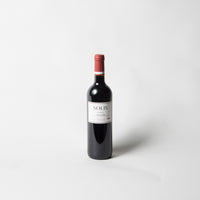 Matthieu Cosse and Catherine Maisonneuve are making some outstanding wines in Cahors - France's Malbec territory. Elegant, precise and lifted with a wonderful drinkability. They use biodynamic practices in the vineyard and winery. 

The Solis is 100% Malbec - it's a friendly cuvee  that the winery decided to make as an introduction to Malbec wine. Medium bodied, crunchy red fruits, juicy. Notes of violets, blue berries, red plums. Vinification in vats only allows the velvety fruit to come forward with a nice herbal finish.

Perfect for your next Barbeque or a cold night drink with a cassoulet or stew.