---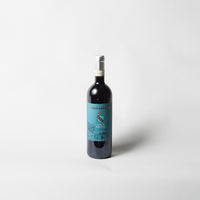 100% Sangiovese from a spectacular vineyard, the Vigneto Erchi, with the best sun exposition from the winery Selvapiana, all in organic farming.
Selvapiana, the 6th generation family estate spreads over 55 ha of vines and 36 ha of olive trees in Tuscany, in the most Northern area of Chianti on the Southern slopes of Apennins, called Chianti Rufina. The altitude in Chianti Rufina rises up to 350 meters high. 
The estate makes wines with fresh acidity, great finesse, elegance and silky tannins. 
RATINGS 
2016 Vigneto Erchi - 95 pts Vinous "A new wine in the range, the 2016 Chianti Rufina Vigneto Erchi is off the charts. The purest essence of Sangiovese emerges from a wine that combines power with translucent finesse. Bright acids and citrus accents perk up the red Sangiovese fruit. Initially a bit austere, the 2016 gains volume with time in the glass. The Erchi emerges from a relatively new parcel for the state planted with cuttings from Bucerchiale. Compared to that wine, the Erchi has a much more red-fruited profile and also appears to handle aging in French oak better. The 2016 is a stellar debut. Don't miss it."
2016 Vigneto Erchi - 95 Wine Enthusiast. "Perfumed and all about finesse, this focused red (the result of a long-term project) is the latest addition to the firm's stellar lineup. It opens with enticing aromas of fragrant purple flower, wild berry, truffle, baking spice and a whiff of crushed herb. Smooth and radiant, it delivers crushed cherry, raspberry compote, mint and star anise flavors set against taut polished tannins. Bright acidity lends balance and tension."