---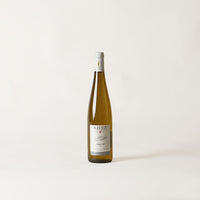 This wine is created by a family owned vineyard in the mountains of the Savoie region in the Northern Alps. It's made with a grape called Jacquere, making fresh crispy wines with wet stone notes. These wines are often enjoyed while skiing in the French Alps with cheese fondue, or a raclette but also make a great aperitif at any time of year.
This wine brings a brightness and purity that is extremely pleasant and drinkable.
Dry, crispy and interesting! Such a fun discovery if you haven't tried a wine from the French Alps before.