---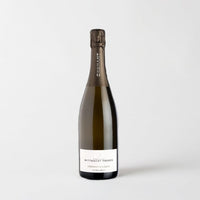 Mittnacht Freres have been producing biodynamic wines for quite some time and are well known for their refined wines. They own some parcels in the Grand Crus like "Rosaker" or "Osterberg". We are looking forward to introducing more of their range some time soon. 
This Appellation 'Cremant D'Alsace" is made using the traditional method with a secondary fermentation in bottle. It's aged for 32 months before disgorging. 
Subtle sparkling with notes of pears, apples and peach, on a festival of light and very elegant bubbles. The palate is dry, notes of granny smith apples and hazelnut, built around a nice, ripe acidity. 

Delicious festive number !