---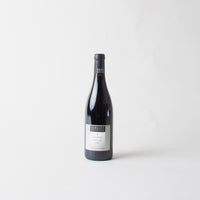 Marcel Richaud was a pioneer in southern Rhone in using organic practices and minimizing So2 in his wines early 70's in the village of Cairanne. 

His wine are always big (classical of the area) but somehow always balanced and still with a great acidity as a backbone. Marcel is very experienced and always blends in different grape varieties to make this wine a delight. 
50% Grenache, 30% Mourvedre, 20% Syrah.
Intense notes of very ripe black fruits, spicy notes and some evolutionary notes that give this wine a real complexity without heaviness!
Situated on the most beautiful plots of land in the village of Cairanne, the vines of the Richaud family are always well exposed on pebbles.
Aged in casks and half-muids for the whole assembly for 18 months. Preservation at a stable temperature, in underground cellars.