---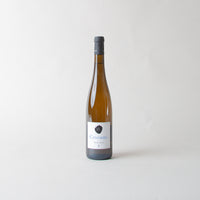 Iconic world known Viogniers are from Condrieu, steep vineyard on the flank of the Rhone River. In the village of Limony, the cuvée Condrieu growing area has a south-facing exposure. On this site, the hillsides are protected from northern and southern winds, the perceived temperatures all year long are high and the light is bright.

Aromas of orange peel on a white flowers lining. Honey and caramel are subtly taking over when the wine breathes. Ample attack, the taste is generous and large moving to a mineral structure with bergamot touches; a dynamic and fresh finish enhanced by a round bitterness.

To be paired with lobster, or any other seafood as Sashimis, Sushis, oysters or clams. From the land, Chicken or veal, and fresh goat cheeses. 
Hailing from the Northern Rhône and a family of local farmers, Nicolas Badel trained as an engineer before deciding that winemaking was where his heart was. Nicolas returned to school and studied viticulture, spending many years working in other people's vineyards. In 1999 he acquired his vineyards in Saint-Joseph and Condrieu near the town of Limony (Northern most part of the Rhone Valley) and began by selling his wine to the local cooperative, waiting until he was ready to release his own wine in 2010 from his own 7 hectares. He is not one to rush anything; instead, he is a steadfast perfectionist who prefers to take his time and do things the right way. He has been certified organic since the very beginning and is now in the process of carefully working biodynamics into his vineyards, with the intent of making the finest wines possible from his terroir.