---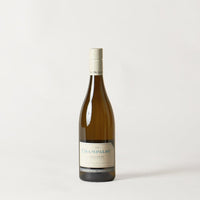 Champalou Vouvray sec "Tendre" is not only one of our client favourites, indeed it represents one of the best examples of the varietal Chenin Blanc.
A refreshing, elegant and well balanced white, with a crisp acidity, gentle sweetness and notes of minerals and delicious citrus finish. The grapes were hand-harvested with fermentation taking place in stainless steel tanks. The wine is kept at low temperatures and rests on its lees for eleven months before being bottled. 
You will be seduced by this delicacy of this wine which pairs extremely well with Asian food.